Destileria Limtuaco presents its premium rum collection made from the best Philippine molasses from sugar cane that is grown in our warm tropical climate. Careful fermentation, distillation and patient ageing in oak barrels have given our rums its distinct flavor profile and character that rum connoisseurs worldwide will enjoy. Available in five (5) variants to choose from: Palawan Blanco Rum, Old Captain 5 and 8 years old and 12 years old Superior Rum and Inferno Flaming Rum. Our premium rum collection will surely satisfy your every need and desire.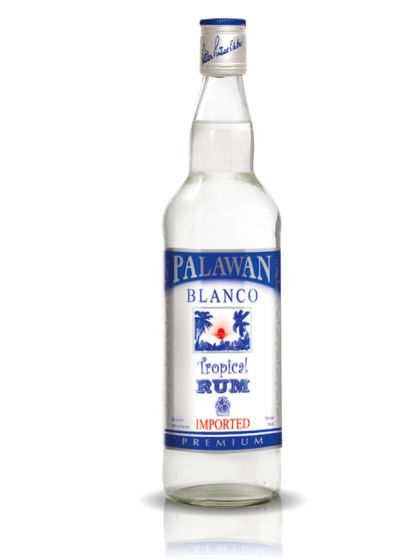 Palawan Blanco Rum
Palawan Blanco premium white rum is a light rum not aged in oak barrels but left to sit and mature in stainless casks to allow it to gently mellow before it is bottled. Due to its light flavor profile and white color, it makes a very versatile base for all kinds of cocktails with its delicate rum aroma blending well with many ingredients, enhancing and boosting a myriad of flavors. Good for straight shots too.

SELLING PROPOSITIONS:

Affordable and quality white rum that is comparable to international brands.

Made following internationally accepted processes and standards for rum production.

SIZE: 700ml


Inferno Flaming Rum
A 150 proof rum specially made for flambé use and flaming cocktails. It can be used to transform ordinary drinks, desserts, and savories into spellbinding works of art.

High-quality product, competitively priced and grea for HORECA (Hotel, Restaurant and Cataring.

Great for HORECA (Hotel, Restaurant and Cataring use and both cooking and cocktail-mixing.

SIZE: 700ml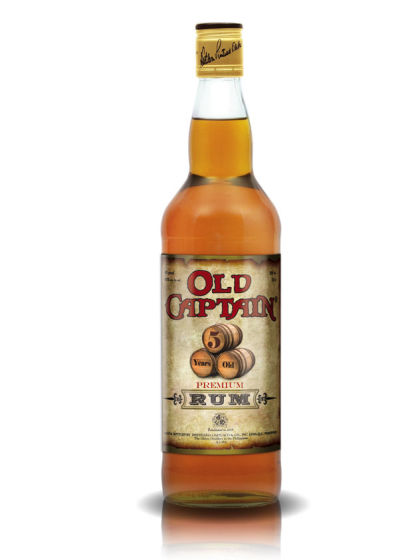 OLD CAPTAIN 5 YEARS OLD RUM
A lighter rum with a delicate nose and flavor, aged in oak barrels and patented aging process to give it a distinct mellow taste and smoothness. You can drink it neat or on the rocks. It makes a great base for cocktails, blending well with other ingredients such as fruit juices, liqueurs, and other mixers without concealing the rum taste.

SELLING PROPOSITIONS:

A fine quality rum, comparable to imported brands.

Improved blend that is internationally accepted.

Export Quality – exported to many countries (like China, Korea, etc.)

Quality Taste at affordable price.

Comes in a stylish bottle w/ new label design.

Very Old Captain
The newest in the Old Captain Rum line, V.O.C [Very Old Captain] is a high-end Philippine rum batch distilled with the finest Philippine blackstrap molasses. This 80 proof spirit contains no added flavors for an unadulterated pure rum experience. Aged in oak barrels, this product provides a deep amber color and mellow aroma; a drink perfect for a very old captain. For a limited time only, Very Old Captain will be available in a special hermetic bottle. This bottle is reusable and resealable and also comes with a special bag.

SELLING PROPOSITIONS:

Aged longer in oak barrels.

Artisan-crafted dark rum - this particular rum is made in small batches.

More attention is put into the production of each bottle.

Very competitive price.

Award-winning spirit.

Classic packaging.